Sarah's Machine Quilting, Sales & Service
Look for our sign at these shows: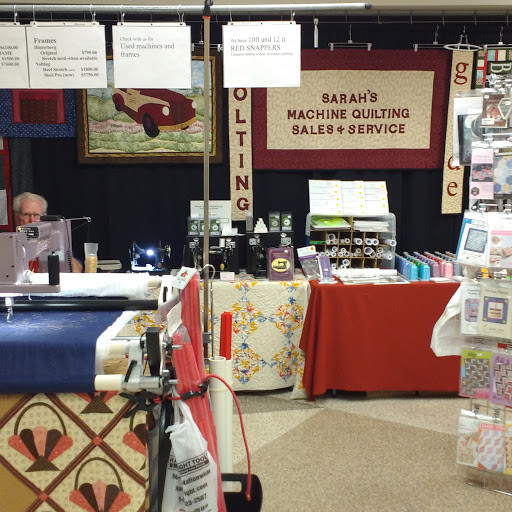 If you want to see a certain item at a show, please let us know. We don't pack the whole sewing room.
CALCO QUILT SHOW 2018
Marshall High School Saturday & Sunday 10-4:00
701 North Marshall Ave.
Marshall, Michigan
2018 Greater Ann Arbor Quilt Guild Show
Rock Around the blocks quilts
Morris Lawrence Bldg.
Washtenaw Community College
Ann Arbor, Michigan
Harvest of Quilts Quilt Show
Mt Comfort United Methodist Church Friday 9-5
3179 N. 600 West ; Saturday 9-3
Mt Comfort, Indiana
Heartland of Kentucky Quilt Show
Pritchard community Center Friday 9-5
404 South Mulberry St. Saturday 9-4
Elizabethtown, Kentucky
Quilts Along the Wildcat
Kokomo Event & Conference Center
1500 N. Reed Rd. (IN931 North)
Kokomo, Indiana
One Stop Shop Hop of the Bluegrass
Paroquet Springs Conference Center
395 Paroquet Spring Drive
Shepherdsville, Kentucky
Check back soon, we are adding shows all the time!!