Sarah's Machine Quilting, Sales & Service
Look for our sign at these shows: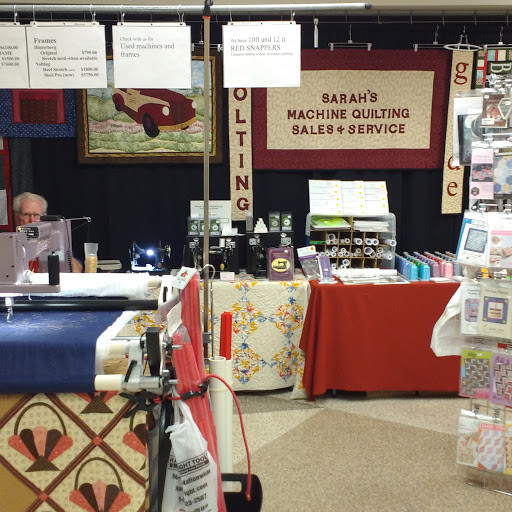 If you want to see a certain item at a show, please let us know. We don't pack the whole sewing room.
2019 Harvest of Quilts Show
Towne Squares Quilt Club Friday 9 to 5
Youth Building Saturday 9-3
Darke County Fairgrounds
GreenVille, Ohio
2019 QGI Quilt Show
Indiana State Fairgrounds 10 to 5 both days
Agriculture/Horticulture Building
Indianapolis, Indiana
One Stop Shop Hop of the Bluegrass
Paroquet Springs Conference Center 10 to 4 both days
395 Paroquet Spring Drive
Sheperdsville, Kentucky
Check back soon, we are adding shows all the time!!